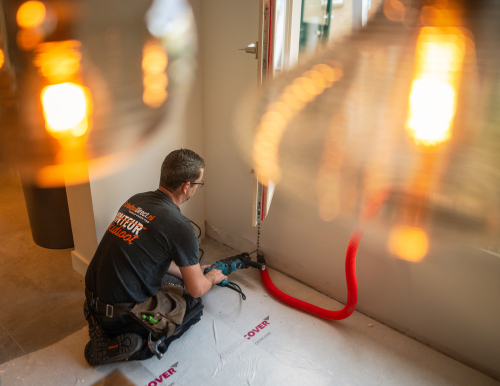 We ensure competitive prices
Thanks to our direct contact with the factories (we visit regularly), we are able to offer windows and doors at highly competitive prices.
We ensure high quality
A high quality is our priority number 1. We ensure that the windows and doors comply with the quality standards of the country the windows and doors will be installed in. This is paramount to us; to warrant this quality level, we run quality inspections in the factories, enabling us to warrant that the windows and doors comply with the required quality standards. High quality at a competitive price.
We deliver at your request
We will deliver the windows and doors where you need them and when you want them. Please take certain delivery terms into account. Do you want to know how fast we can deliver? Feel free to contact us and we'll inform you on what to expect; this depends on the project and varies per profile.
Contact us
Contact us to discuss the possibilities of your projects. We are at your disposal and we are known for our fast service, direct communication and appealing price/quality ratio.